Extradition & European Arrest Warrants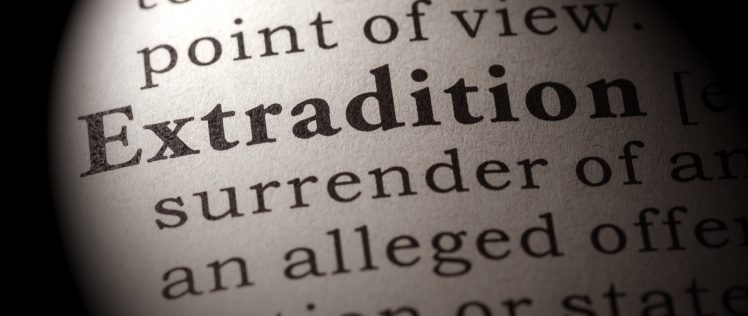 Instigation of Extradition Proceedings and Bail
Concerned about Extradition & European arrest warrants? The Extradition Act 2003 governs how requests for extradition and European Arrest Warrants (EAW) are dealt with. We have significant experience of dealing with extradition requests, both in terms of European Arrest Warrants and non-EU extradition proceedings.
Often, we are able to advise clients before proceedings commence enabling us to negotiate with the relevant authorities to prevent the proceedings from being formally instigated or to achieve a result that is more agreeable to our client.
We have acted for clients whose extradition has been sought to numerous countries throughout the world.
An extradition request may arise where an individual is accused or convicted of a crime in a foreign country. Usually, the country seeking the extradition must have a formal legal agreement with the UK, although special arrangements can be made where no such formal legal agreement exists.
Extradition proceedings are complex. Initially, we will have to advise our clients on their obtaining bail and making an application for this at the first hearing when the application request is made. There are many considerations at this point which we will need to advise clients regarding:
Whether there are challenges based on potential infringements of human rights, for example, the right to a fair trial, right to family life, right not to suffer inhuman or degrading treatment
Whether the client faces issues of mental or physical health
Defending Extradition Proceedings
There will be many legal and tactical considerations that need to be dealt with when constructing a defence to any request for extradition. Most extradition requests will have the ability to damage the professional reputation of the individual concerned.
Other issues for consideration will be:
Whether there is an issue of double jeopardy
Has the passage of time meant that it would be unfair or oppressive to extradite an individual to now face any charges
Is the request politically or racially motivated
Is the matter for which extradition has sought a crime in the UK, if not, does it fall within the list of exceptions
There are strict time limits for the prosecution to make their application, failure to adhere to them may make it possible for the proceedings to be discharged. All extradition hearings are heard by District Judges sitting at Westminster Magistrates Court. Any appeal is made to the High Court.
We have a number of specialist lawyers dealing with high profile extradition matters.